Thunderbird
Launch Thunderbird.
If this is the first time you launched Thunderbird, it asks you whether you would like a new email address. Click Skip this and use my existing email. Otherwise, go to the File menu and select New, Existing Mail Account....
Enter your name, email address and your password. Make sure the Remember password checkbox is selected and click Continue.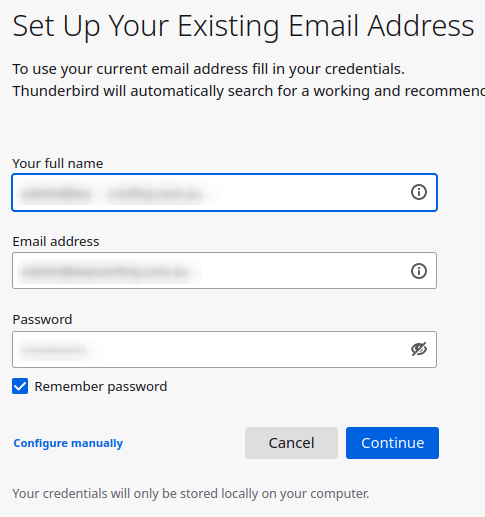 Once the configuration has been automatically detected, make sure IMAP is selected and click Done.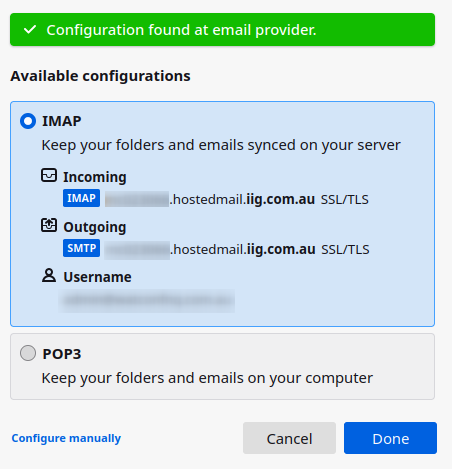 Your account will now be created and additional options offered. Click Account settings.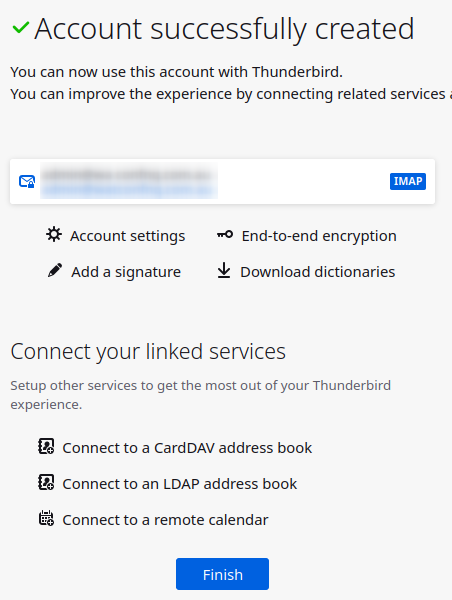 Within the settings for the new account, select Junk Settings and Uncheck Enable adaptive junk mail controls for this account. This option conflicts with the server side filtering.

Close the Account Settings tab. Click Finish in the Account Setup tab.